In the winter months, we're all aware of how tough the cold can be on our pets.
But as the temperatures warm, we have to shift our line of thinking to keeping our pets cool in the heat. Spring may be cooler than summer, but there are still plenty of warm days in the March-to-June months. And when summer arrives, all bets are off.
Pets die needlessly every year due to heat-related illness or injuries. Let's make it our goal this year to prevent that from happening.
Exotic Pets
We don't hear a lot about small pets during warmer months, but guinea pigs, hamsters, rats, mice and other rodents or mammals are just as susceptible to heatstroke as any other creature.
In Blackwell's Five-Minute Veterinary Consult: Small Mammal, Barbara L. Oglesbee explains how heatstroke can happen: "Often there is a history of being left outdoors in the sunlight, left in a vehicle or closed warm environment, or some other obvious exposure to prolonged heat." If you don't have a temperature-regulated environment for your small pets, overheating could happen if their enclosure is placed where it receives direct sunlight.
Take steps to prevent your small pets from becoming overheated:
Don't leave them outdoors, and on really hot days, don't bring them out until the temperature drops.
Move enclosures to a place away from direct sunlight.
Keep the room that they are in cool.
Check their well-being often.
Ensure that they have plenty of water.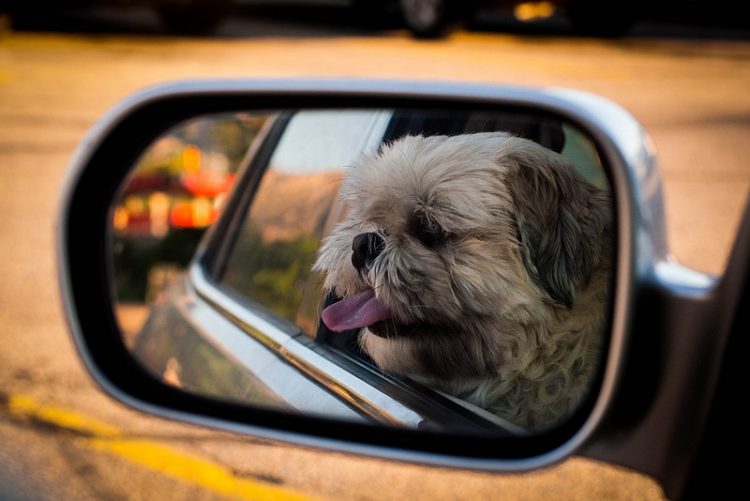 Exercise
Our pets need to exercise; otherwise, they'll become overweight. But "if it's hot outside for you, it's even hotter for your pet," says the American Veterinary Medical Association (AMVA).
As springtime moves into summer, make adjustments to your pets' exercise schedules. Try to take walks or hikes during the cooler periods of the day.
If you like to exercise in the heat, a swim is just the thing to cool off while getting fit. Check with your local town or county's laws — in some places, dogs aren't allowed on beaches during certain times of the year.
Limit Time Outdoors
If your pet is outdoors, make sure they are well-equipped to handle the heat and do not leave them out for long. They should have access to plenty of fresh water and shade. If you're using a doghouse, it should be insulated and possibly have its own cooling system.
You can also purchase cooling pads — which are relatively inexpensive — that will help keep your pet cool outside. Be sure to place it in a shady spot. Amazon, Petco and other retailers all carry these cooling pads and they come in a variety of sizes.
Time for a Trim
This is the time of year to really think about grooming your pets.
They're shedding all that winter fur, so get them a wash and cut. Reducing the amount of fur they're carrying also helps them keep them cooler when temperatures soar. But don't shave them bald — pets can get sunburned just like we can.
Learn more about pet heatstroke in this video:
Some A/C Is Required
Although the electric bill may pain you a little, it's important to run the air conditioner when you're not home if you have pets.
It doesn't need to be placed on the coldest setting — just keep things temperate for all of your pets. A closed-up house or apartment left to bake all day in the heat is dangerous for animals.
Leave Them Home
"Every year, hundreds of pets die from heat exhaustion because they are left in parked vehicles. We've heard the excuses: 'Oh, it will just be a few minutes while I go into the store,' or 'But I cracked the windows…' These excuses don't amount to much if your pet becomes seriously ill or dies from being left in a vehicle," says the AMVA, and quite rightly.
Heatstroke deaths are accompanied by terrible suffering — do not do this to your pets.
With more attention being called to this issue, it's also likely that a passerby will notice your pet in distress and call the authorities, who may smash out your car window to try and save your pet's life. If you must go out, leave them home.
As spring rolls on into summer, think about your pet's safety during the warm months. They depend on us to keep them safe — let's not let them down.
Like Petful on Facebook to get more great stuff like this!
---
Popular From Petful